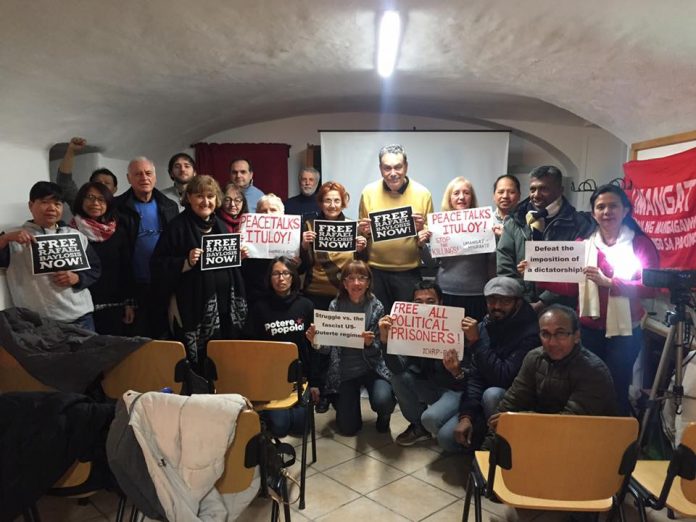 [Rome, Italy] Italy-Philippine Friendship Association joins the call to Free Rafael Baylosis and all political prisoners!
Last Sunday February 25, 2018 the Italy – Philippine Friendship Association (Comitato di Amicizia Italo-Filipino) held a successful discussion forum on current national situation in the Philippines.
Luciano Seller president of IPFA read the Association's statement for the immediate release of Rafael Baylosis and All Political Prisoners.
They have express the condemnation for the continuous human rights violations and political persecution that is happening in the Philippines and called for the continuation of the Peace Talks between the Government of the Republic of the Philippines (GRP) and the National Democratic Front of the Philippines (NDFP).
A video presentation of the association's last year activities was also viewed and leaders from other Italian and Migrants organizations had expressed their solidarity for the Association and the struggle for just and lasting peace for the Filipino people.
FREE RAFAEL BAYLOSIS AND ALL POLITICAL PRISONERS!
PEACE NOT WAR!
CONTINUE THE PEACETALKS AND RESOLVED THE ROOT CAUSE OF THE ARMED CONFLICT!
STRUGGLE FOR JUST AND LASTING PEACE!
Source: Umangat Migrante