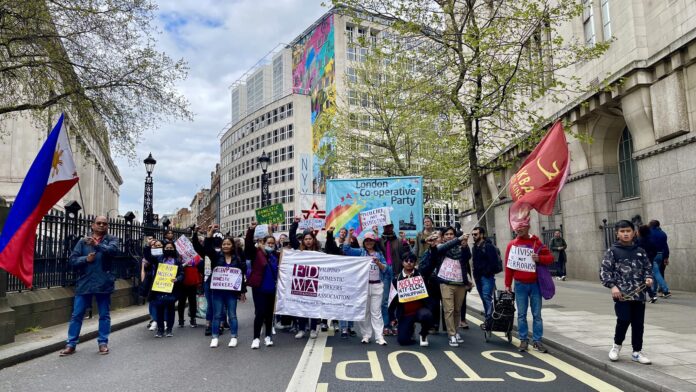 Today we join thousand of workers in London marching to remember the day that brought us decent work and fair pay.
This International Workers Day we reaffirm our commitment to organise and mobilise workers of the world and overthrow the systemic oppression of capitalism.
We celebrate all the lives contributed during this struggle especially those whove been martyred by the state.
Happy International Workers Day! Wherever you are, Makibaka, Huwag Matakot! We have a world to win!
Long live International Solidarity!