"When justice rules the nation, everyone is glad; when injustice rules everyone groans."
Proverbs 29:2
Migrante-Europe joins the growing global voice of Filipino human rights activists, friends and advocates denouncing the revival of baseless and malicious charges against Filipino human rights defenders, namely: Elisa Tita Lubi, Karapatan National Chairperson; Cristina Palabay, Karapatan Secretary General Roneo Clamor, Karapatan Deputy Secretary General; Gabriela Krista Dalena, Karapatan Treasurer; Dr. Edita Burgos, Karapatan National Council member at-large; Fr. Wilfredo Ruazol, Karapatan National Council member at-large; and Jose Mari Callueng, Karapatan National Council member at-large.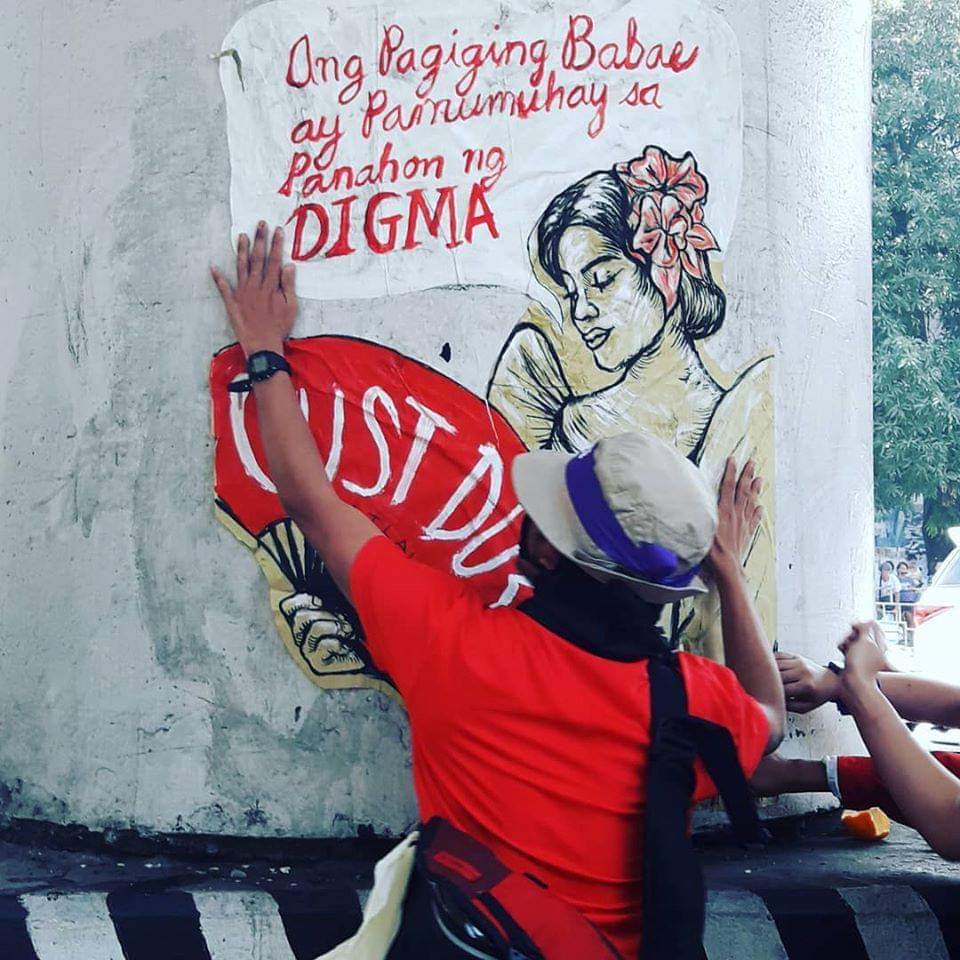 The charges against these dedicated human rights defenders was a result of the motion for reconsideration to a perjury case filed by Philippine National Security Adviser Hermogenes Esperon that was dismissed in November 2019 by Senior Assistant Prosecutor Nilo Peñaflor for "lack of probable cause and/or insufficiency of evidence."
It is worthy to note that as a context of these baseless charges, Karapatan, together with the Rural Missionaries of the Philippines (RMP) and Gabriela, filed a petition for the Writs of Amparo and Habeas Data in May 2019 before the Supreme Court to seek protection from red-tagging, military harassment, and human rights violations directed against these organizations, its officers and members.
Unfortunately, instead of securing legal protection from threats to life, liberty and security, on 2 March 2020, Quezon City Prosecutor Vimar Barcellano found probable cause to pursue the same perjury case earlier filed and dismissed, alleging that the officers of Karapatan committed perjury in stating that the RMP was a registered non-government organization (NGO) at the Securities and Exchange Commission (SEC).
The case against the officers of Karapatan is not an isolated case. In many parts of the Philippines, workers, farmers, indigenous peoples, youth and student leaders, leaders of urban poor organizations, lawyers, members of media organizations, religious organizations and church leaders and human rights defenders and peace advocates struggling for social justice and are critical of the Duterte government's domestic and foreign policies are subjected to harassment, intimidation, outright and brazen state violence or through the judicial system and worst extra-judicial killings.
Karapatan is known for its consistent human rights advocacy in the Philippines and abroad. Migrante-Europe believes that it is a compassionate act to protect human rights and to work in solidarity with the poor, deprived and oppressed.
Mirgante-Eupore urges the Philippine government to stop using its financial resources part of it coming from remittances of Overseas Filipino Workers and taxes paid by the Filipino people to suppress the legitimate demands for social justice and lasting peace in the Philippines.
We call on all freedom-loving Filipinos, human rights defenders and social justice activists to support the embattled human rights defenders of Karapatan, RMP and Gabriela and stand against judicial harassment, authoritarian rule, and impunity.
Reference:
Marlon Toledo Lacsamana
Secretary General
Migrante-Europe